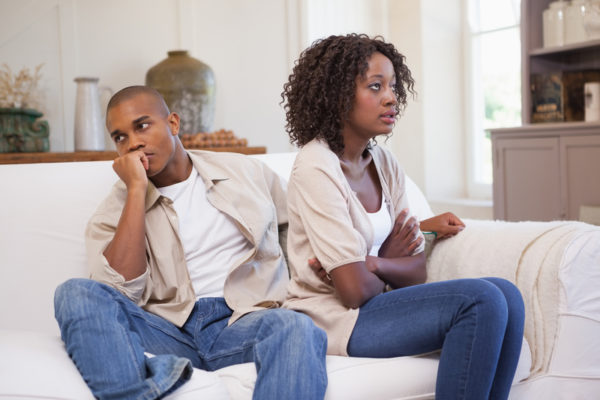 A 33-year old businessman,
Kamoru A.
, has lost his seven-year-old marriage to his wife,
Oluwaseyi
, for raping her sister.
An Igando Customary Court in Lagos State severed the relationship following allegations of infidelity brought against Kamoru by his wife, Oluwaseyi.
The court's president, Adegboyega Omilola, noted that the couple was tired of the marriage, saying "all efforts to reconcile both parties had failed".
"Since both parties have consented to the dissolution of their marriage, this court has no choice than to dissolve the marriage. The court hereby pronounces that the marriage between Oluwaseyi A. and Kamoru A. is dissolved from today, and both parties, henceforth, ceased to be husband and wife. Both are free to go their separate ways without any hindrances and molestation," Omilola said.
The petitioner, Oluwaseyi, 33, a food vendor, had sought the dissolution of her seven-year-old marriage because her husband raped her sister in their matrimonial home.
"My husband raped my sister when I left our house for a night. When I returned, my sister told me that my husband who had been making advances toward her succeeded in raping her. When I confronted my husband, he admitted raping my sister but attributed his action to the devil's handiwork. Because of his action, I packed out my belongings including my children from my matrimonial home," she said.
The mother of two said that her husband was in the habit of beating her at any slightest provocations.
"My husband is a wife-beater, he started beating me from the first day of our living together," the petitioner said.
She said that her husband had refused to pay her bride price.
"We were not legally married. He refused to pay my dowry," Oluwaseyi said.
However, Kamoru accepted the allegation of raping his sister-in-law claiming that it was a mistake.
"I know I have made some mistakes and I'm sorry," he said.
The respondent said that his wife used to disturb him with constant prayers.
"Oluwaseyi is a prayer warrior, she always disturbs my sleep at night with her frequent prayers," he said.
Kamoru said that his wife packed out of their matrimonial home since 2014 and had refused to return.
-Advertisement-
******************************************
For advert, news and stories; Email:
[email protected]
Call/Whatsapp: 07032803990.. BBM pin: 333888831 Follow @BishopIkedi1.. Facebook/BishopIkedi
Tweet